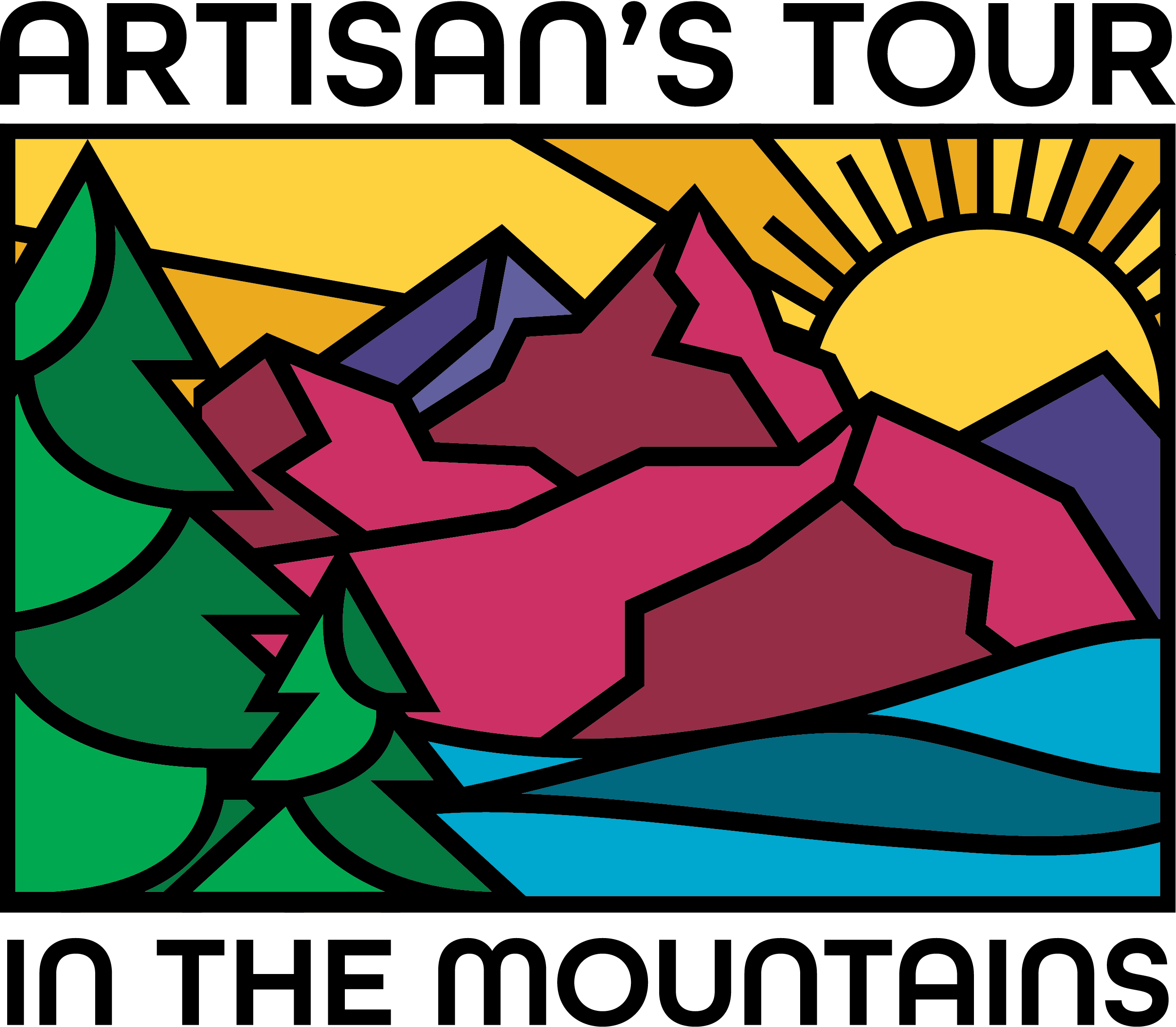 West Central Mountain Creative District Invites You To Join The Artisans Tour in the Mountains
We, as a community of artisans, can accomplish things that we cannot do individually and toward that goal we will be hosting a tour around the area.
July 20-21, 2024
10am to 6pm daily
The tour will promote your creative space, encourage people to watch what you do, and see samples of your work. The tour can help set up locations for artisans that do not have a location suitable for the public.
Cost: $50
Deadline: April 1, 2024
Benefits
Pooling resources to attract people to your endeavors and the area.
Photo of your work and your information in brochure (20,000) and website
PR and Social Media highlights for participating artisans
Flag and sign for your location
Media Kit for Self-Promotion
What is the Tour?
We will be inviting people to come visit the area and drive around to various creative spaces to watch artisans at work, see examples of what they are doing, and purchase items the artisans are selling. You will be opening your space up to the public for two days and getting more exposure for your work.
Hubs
If you don't have a creative space that is conducive to having the public visit, this is not a problem. We are encouraging artisans to form Hubs. This is a place that is suitable for the public where 1-4 artisans are working and showing their work. The visiting artisan will need to find a way to make part of their creative process portable to work at another location. There is an advantage to having two or more artists in one location. Hubs attract more people.
Who can participate?
Anyone that has a creative outlet is eligible. Whatever your talent may be, this will be a good event for you to showcase your talents. If you are an outlet for creative talents, then this tour is for you, be it a gallery, Makerspace, or culinary space.
Passports & Prizes
The public will be able to pick up passports at many locations around the Tour. Each artisan will be given a stamp to validate that a person was at their location. We will collect these passports and award prizes to the drawing winners. If you would like to donate a prize for the drawing, your name will be on the passport.
Other Ways to Participate
The tour will need advertising for the brochures and website. The tour is also soliciting sponsors for the event. The West Central Mountain Creative District is a non-profit; all proceeds will go toward the promotion of the event.